Mathys & Squire in partnership with

HS2 Accelerator Programme
The HS2 Accelerator Programme is a partnership between HS2 Ltd, Connected Places Catapult and Bruntwood SciTech. HS2 is a new high speed railway project aiming to improve connectivity between Britain's major cities, scheduled for completion around 2033. The HS2 Accelerator Programme will introduce two cohorts of five companies per year, who will collaborate together to develop innovative products and services to help HS2 improve their carbon footprint, digitisation and site safety.
In order to be eligible for the programme, applicants must be a UK registered SME with an innovative digital or data solution at TRL 6-8 and for that solution to be able to address one of the main two challenges HS2 are facing:
Decarbonising
The SMEs based at Bruntwood SciTech's Innovation Birmingham campus will focus on how utilising data and the use of digital technologies can help them use materials, energy and fuel more efficiently.

Improving site safety
Innovation Accelerator SMEs are asked to develop ideas on how technology can help to ensure highest safety and security standards.
Aside from building a legacy with HS2, the five chosen SMEs will also benefit from the experience through receiving tailored mentoring, business support and investment coaching sessions, along many others.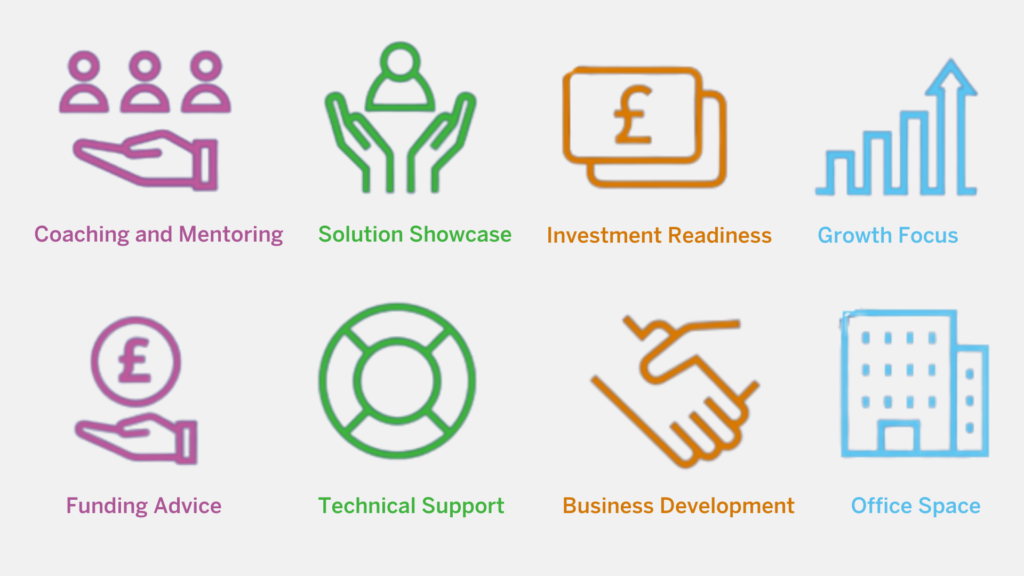 Do you want to be part of the next cohort?
Through our partnership with the HS2 Accelerator Programme, Mathys & Squire has held a number of IP workshops introducing the various aspects of IP: patents, trade marks, trade secrets, IP agreements, design rights and copyright. During these events we advise cohorts on the importance of developing an effective and robust IP strategy, discussing the potential added value of securing supply deals with third parties and investments based on utilising IP. Members of our team also hold bespoke one-to-one clinics with members of the HS2 Accelerator Programme to help answer any IP-related questions or concerns.
For more information about HS2 Accelerator Programme and how to get involved, click here to visit their website.
Mark Thurston
HS2, CEO
This fantastic initiative allows some of Britain's brightest SMEs and opportunity to help innovate the HS2 project and wider industry. Those who join the Accelerator have an opportunity to leave a footprint on HS2 and challenge us to improve how we do things. In order to continually develop and evolve, we need to embrace these great ideas to deliver HS2 cleaner, smarter and faster