Mathys & Squire in partnership with UKBAA partnership
The UK Business Angels Association (UKBAA) is the national trade association for angel and early-stage investment, representing over 650 members that collectively deploy in excess of £2bn per annum. Their members include angel groups, individual investors, early-stage VCs, equity investment platforms, family offices, universities and accelerators. The UKBAA's work can be clearly divided into four main sectors: connecting, representing, promoting and educating:
CONNECTING
UKBAA works to build better connectivity across the investment landscape through a programme of events, an online investment platform and a network of angel hubs across the UK.

REPRESENTING
Through research and collaboration, they work to define market challenges and champion change to government, opinion formers and business leaders.
PROMOTING
From providing market intelligence on key trends to reporting on new developments in the investment landscape, UKBAA raises awareness and understanding of early-stage investing as an asset class.
EDUCATING
They upskill and professionalise through e-learning courses, workshops and roundtables. Improving the capacity to effectively deploy, and successfully raise, early-stage capital.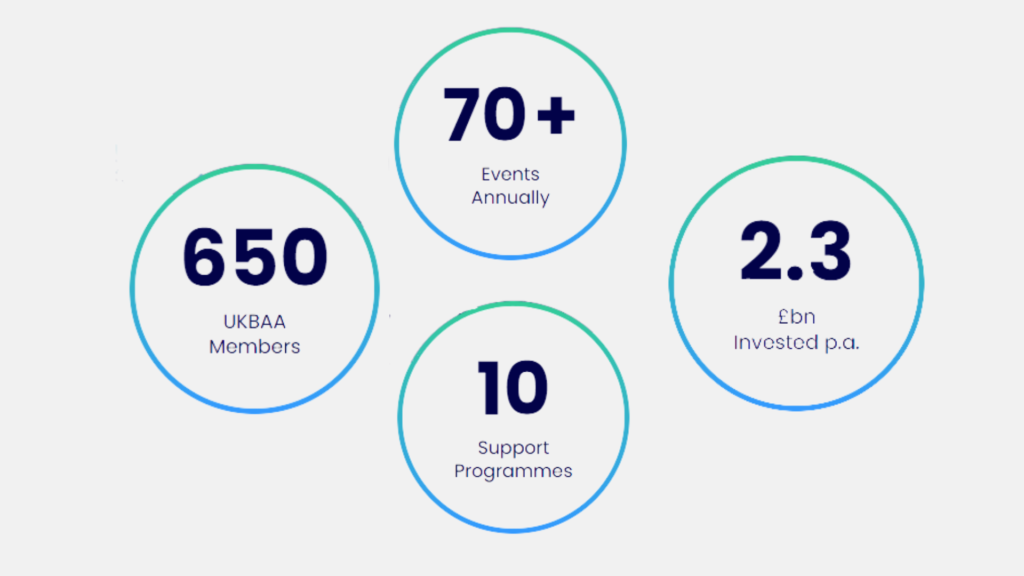 How did you secure your early-stage investment?
UKBAA strives to build and connect the investment ecosystem, creating a coherent and diverse landscape for financing high-potential entrepreneurs across the whole of the UK.
Mathys & Squire Scaleup Quarter is pleased to have sponsored and judged the award for 'Scaleup Team of the Year' during the annual UKBAA awards in 2021. We aim to educate investors on why IP matters to a business and what they should be looking for when assessing potential investees' IP portfolios.
Mathys & Squire partner Andrew White joined UKBAA managing director Roderick Beer for a Friday Focus webinar on 'The importance of a solid IP strategy' – click here to watch the recording.
For more information about UKBAA and how to get involved, click here to visit their website.
Latest insights, news and events