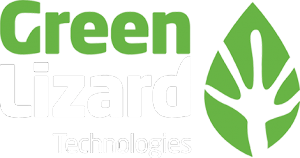 IP case study: Consulting Green Lizard Technologies
Founded in 2015 as a spin-out from Queen's University Belfast, clean-tech company Green Lizard Technologies (GLT) provides green sustainable technological solutions to the chemical industry. At its core, the company aims to solve immediate problems through providing mechanisms to incubate new ideas and scope new innovations in the sector.
In the five years since GLT was launched, over £14m has been invested in their projects to date, covering technologies such as green glycidol, novel CO2 capture technologies, triglyceride refining, PET recycling, waste plastics recycling, DMC production, green hydrogen, non-food crop biomass to jet fuel and energy storage.
The team at GLT has over 70 years' combined industry experience, and their success is reflected in their number of awards, including iChemE's 'Best Business Start-up' and the Royal Society of Chemistry 'Emerging Technologies' competition. GLT's major industrial company partnerships include Dixie Chemicals, Shell, SHV, NESTE, PETRONAS PLI, Energia, Yashentech, Abundia Renewables, and major oil companies.

IChemE Global Awards 2016 Finalist – Green Lizard Tech & team
Most recently, Poseidon Plastics (a spin-out of GLT) has signed an MOU agreement with DuPont Teijin Films to assist in developing a unique polyester recycling technology by constructing a 15,000 tonnes per year facility. This technology will provide recycled material of such high quality from waste PET that it can be used for producing plastic water bottles in high purity and volumes – something that no other technology company has been able to offer to date.
Mathys & Squire has acted as GLT's sole IP adviser since its inception. With an unrivalled and in-depth knowledge of their technology, we have worked closely with the team in the creation and development of their IP strategy, as well as the management of their constantly evolving global portfolio.
For more information about GLT, click here to visit their website.